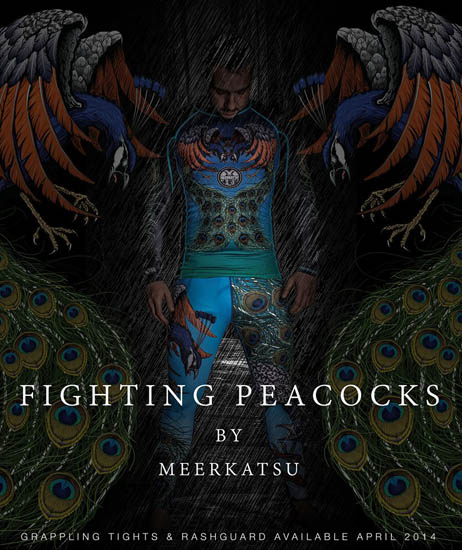 BJJ illustrator Meerkatsu always brings out some cool designs, usually featuring animals, but his upcoming grappling clothing range will be centred around one of the world's most unusual and beautiful birds: the peacock.
Labelled 'Fighting Peacocks', Meerkatsu will be releasing his flamboyant design on grappling spats and long sleeved rashguards this April via his online shop.
For more info, stay tuned to Facebook
Don't forget to check out our Martial Artist of the Month interview with Meerkatsu too!