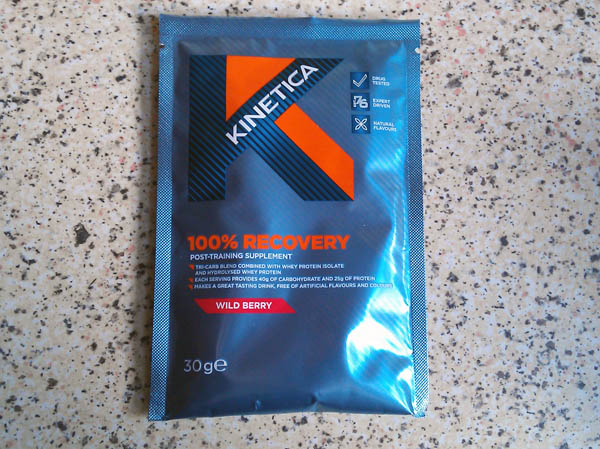 Usually after a good training session I get my pouch of whey protein out of the cupboard and prepare myself a delicious shake to feed all that important protein into my muscles to aid muscle repair and growth. As an alternative, I decided to try a 30 grams sample of Kinetica's post-training supplement, Kinetic 100% Recovery in Wild Berry flavour.
First Impressions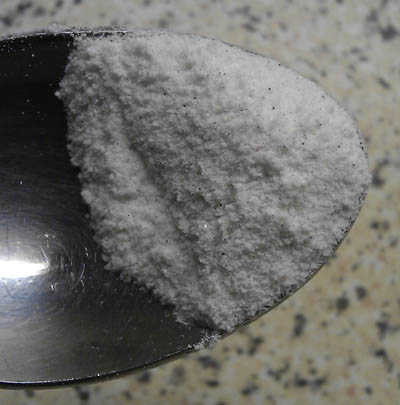 My sample of Kinetica 100% Recovery came in a sachet packet, but if purchasing the full product, the formula will arrive in a tub. The fine white powder smells rather fruity as I pour it into a shaker bottle containing 200ml of water, as instructed on the back of the sample sachet. The powder instantly clumps and begins to dissolve under the water, like some sort of swamp creature. It's rather fascinating to watch. The water quickly turns from transparent to a purple berry colour, replicating the shades that I envisioned a wild berry to look like. After all the powder soaked into the water, I screwed on the shaker bottle top and shook the mixture for a count of 20. Placing the shaker down on the kitchen worktop, the 100% recovery drink had turned to an almost purple-pink colour with around 3x as much froth above it. The drink can also be prepared in a glass, with the mixture stirred together using a fork. I'd suggest preparing the drink that way instead, where I doubt you'll get as much froth, if any, like you do using the shaker bottle. Opening the shaker bottle lid, you can smell the wild berry flavour. It's not too overpowering, but smells enough for you to recognise the flavour, which is a definitely a good sign in my experience of supplements.
Texture and Taste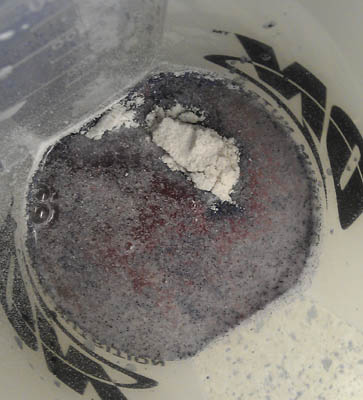 Unlike whey protein shakes, Kinetica 100% Recovery is more akin to a flavoured water type of drink. The texture is ultra smooth and thin, pretty much like water, with next to no bits tasted. The Wild Berry flavour is delicious and refreshing, with the berry taste particularly evident. As you get to the bottom of the shaker, some of the powder will likely have gathered as in my experience, but with an extra shake this dissolves and you can go back to completing your consumption of the post-training sports drink. Each 75g serving of Kinetica 100% Recovery is said to contain 2:1 of carbs:protein – 39.5g of carbohydrates and 25.2g of protein – which is where the product differs from the likes of the whey protein shake. The formula contains a tri-carb blend, combined with whey protein isolate, hydrolised whey protein and 5g of natural BCAA's per serving. The powder is quite a natural product, with no artificial flavours nor colours used, is aspartame and gluten free, and is suitable for vegetarians and coeliacs. The full ingredients list for 100% Recovery formula includes carbohydrate blend (Palatinose (Isomaltulose), Maltodextrin, Dextrose), Biotein protein blend (Cross0flow-micro-filtered whey protein isolate, lecithin)), L Arginine, L Carnitine, L Tartrate, Natural Flavouring, Citric Acid, Vitamin Blend (Ascorbic acid (Vitamin C), Tocopherol Acetate (Vitamin E), Natural Colourings (Elderberry extract, Beet Red), Sweetener (Sucralose). Isomaltose is a souce of glucose and fructose. The addition of Vitamin C to the formula contributes to maintaining the normal function of the immune system, whilst Vitamin E aids the protection of cells from oxidative stress. For those who compete, you may be interested to know that Kinetica 100% Recovery, as with all of Kinetica's sports supplements,  is batch tested within the World Anti-Doping Agency (WADA) framework by the HFL to ISO 17025 standards. For someone who competes in the ring, cage, on the mat or in any other sports, the post-recovery formula being drug tested makes it only a more favourable supplement to use.
Overall Opinion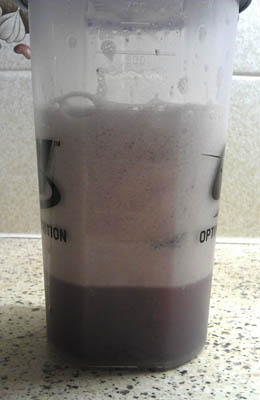 Compared to its counterparts in the recovery carbs-protein 2:1 sector, Kinetica 100% Recovery is pretty competitively priced (between £21.99-26.99 per 1kg tub). However, being such a natural supplement suitable for coeliacs and vegetarians, as well as being drug tested, the supplement has its notable positives for athletes over other brands. I can definitely say that the Wild Berry variant is rather tasty and adds a much needed boost to your diet after training. I took the sample after my body was in ruins after martial arts training on Boxing Day afternoon, and the day after taking the 100% Recovery in the night time, I saw a significant improvement. Of course, a supplement cannot be judged on one sample, but my experience of said sample was an enjoyable one and leads me to consider Kinetica 100% Recovery as a suitable supplement option for the future.
Rating:
Kinetica 100% Recovery is available in 1kg and 2kg tubs and a variety of flavours including: Wild Berry, Orange/Mango, Blackcurrent, Strawberry Vanilla and Citrus.
Find the cheapest deal on Shop4 Martial Arts or purchase direct from Kinetica.