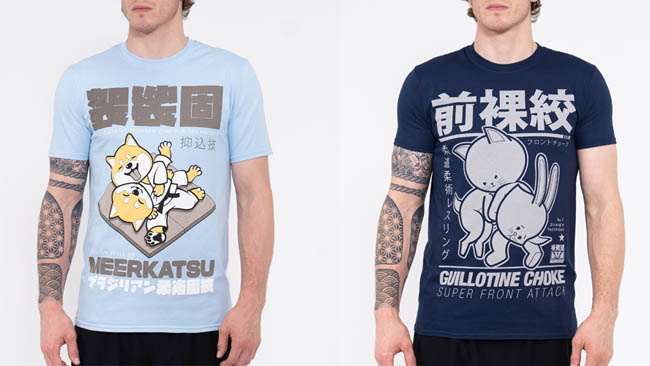 BJJ-inspired artist Meerkatsu has just unveiled two new t-shirts on his website that make up the Kawaii Grapplers Collection.
The tees feature Kawaii which are cute characters that are popular in Japan. The light blue t-shirt features two Shina Ibu dogs grappling on a mat, one putting the other in the kesa gatame scarf hold position whilst the navy tee has a print of a cuddly kitten putting a bunny in a front headlock guillotine choke. These animals may look cute but they're deadly!
Both t-shirts are made from 100% cotton and are available in sizes Small to X-Large, and are priced at £24.99.
You can find both these tees and more Meerkatsu artwork apparel on his official website.