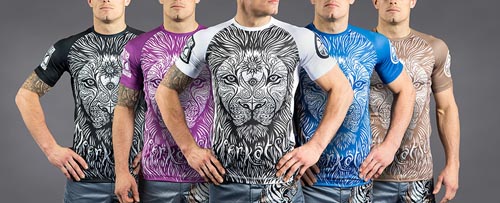 BJJ illustrator Meerkatsu has launched his own line of War Lion BJJ ranked rashguards on his online store.
The rashguards feature a full lion face design on the front and back of the short sleeve rashguard and are available in white, blue, purple, brown and black to match the BJJ belt ranking system for those wishing to train or compete no-gi. If you're not bothered about reflecting your BJJ rank, you've still got a great range of colours to choose from!
The rashguards are available from sizes Small to XXL and are currently priced at £37.99.