You've been down the gym, had a roll with your martial arts buddies and come home exhausted and in pain. What do you do? Fill yourself with some lovely protein, that's what!
If you're like me and don't have a strict diet as such, lacking high protein foods such as chicken and fish in your day-to-day digestion, then whey protein shakes are just the solution to help repair and grow those tired muscles.
Many sports supplements brands create whey protein powder in a variety of flavours to suit the varying tastes of their clientel. However, one of the staple flavours of every nutrition brand is strawberry and in this review, I'm going to be giving my opinion on Strawberry flavoured Kinetica Whey Protein.
Appearance, Smell and Taste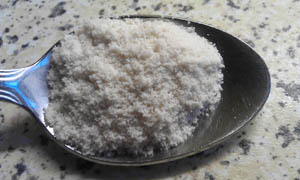 Like the Kinetica's recovery supplement, the whey protein powder is fine and white in appearance. Opening the sample sachet, I can smell a hint of strawberry, not as strong as it could be but you can kind of sense what the flavour is.
Following the advice on the bag of the packet, I mix the strawberry Kinetica protein powder with 200ml of water in my shaker bottle. I normally mix my protein powders with 250ml-300ml of water but if 200ml is advised, then I will opt with what Kinetica instruct.
Shaking for a good 12 seconds, it's pretty evident that the whey protein powder agrees with being mixed the water, combining completely with the liquid, with no lumps or powder stuck at the bottom of the shaker. So far, so good.
Taking off the shaker bottle lid, you can really smell the strawberry and whilst I may not like the actual fruit, I do love strawberry flavoured products.
Screwing the lid back on the shaker, I consume the light pink whey protein shake. Not only does it smell like strawberry, but thankfully, it tastes a lot like strawberry too. The texture of the whey protein shake is pretty smooth, thick and wholesome. The shake is delicious and I like the fact it's a thicker shake. If I had used 300ml it would have made it thinner, but I actually prefer it like this. For those who enjoy their shakes more watery, just ignore the packet advice of 200ml and top it up.
Nutritional Info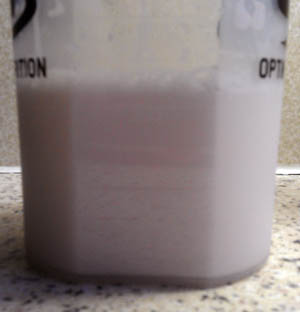 Kinetica Whey Protein contains Biotein Protein Blend (Ultra filtered whey protein concentrate, cross-flow-micro-filtered whey protein isolate, hydrolised whey protein concentrate, Emulsifier (Soya Lecithin)), Natural Flavouring, Natural Colouring (Beet Red), Digestive Enzyme (Aminogen), Stabiliser (Caborxymethylcellulose), and Sweetener (Sucralose).
Like all the other Kinetica products, the Whey Protein supplement is drug tested within the WADA (World Anti-Doping Agency) framework, making it a perfect choice for athletes, fighters and competitors. The powder contains milk and soya (lecithin), so those with allergies should be aware, though the powder is gluten free and therefore suitable for coeliacs. The whey protein is also suitable for vegetarians.
So how about the all import protein content? Well, a typical 30g serving provides 23g of protein (that's 76%), as well as 1.4g of carbohydrates (of which 0.9g are sugars), 2.5g of fat (1.8 of which are saturates), 0.1g of dietary fibre, 100mg of Aminogen, and 0.05g of sodium. The whey powder also contains 5.7g of naturally occurring branched Chain Amino Acids (BCAA's) and is derived from grass fed, hormone free cow's milk.
Overall Thoughts
The protein content of the whey powder is pretty much bang on with its competitors and the fact that this protein tastes fantastic makes it all the better. Price wise – it's around £5 more than other similar brands on the market for 1kg, however the Kinetica Whey Protein does have some advantages that must be taken into consideration, such as being drug tested and containing high levels of BCAA's and hydrolysed, pre-digested whey protein, which aids the growth of muscle mass.
Rating:
Kinetica Whey Protein – Strawberry is available direct from Kinetica or you can find the best deal for Kinetica Whey Protein 1kg tubs on Shop4 Martial Arts.