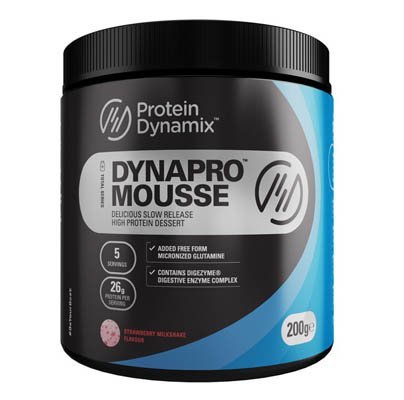 If you're anything like me, you'll have a thing for sweet treats and desserts but when you're training and trying to stick to a healthy diet, it's better to have a more nutritious alternative.
In this review I'll be taking a look at Protein Dynamix Dynapro Mousse in Chocolate Brownie flavour.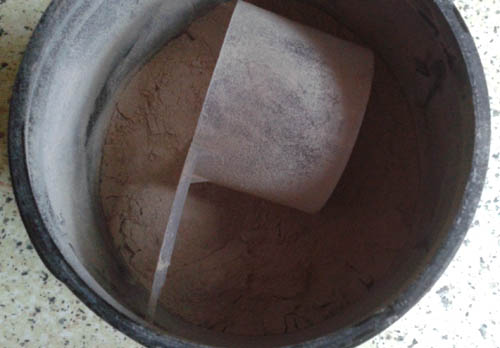 Protein Dynamix Dynapro Mousse
The Protein Dynamix Dynapro Mousse come in a 200g tub that delivers five 40g servings (one and a half scoops).
The instructions advise to add the one and a half scoop (40g) serving of the powder to a mixing bowl with 200ml of water or milk and hand whisk until completely mixed however I decided to opt with the other method of mixing the powder with the water in a shaker bottle instead for around 20 seconds. Whichever method you decide to use to mix the powder and water, simply pop in the refrigerator afterwards for 15 minutes.
Retrieving it from the fridge after 15 minutes, and the silky smooth, thick chocolate brownie mousse is ready for eating. It's soft in texture, without any unwanted lumps or bumps. It tastes better than any mousse I've ever tried and this one is packed with milk protein and calcium caseinate too which makes it an ideal treat after an evening's training before bedtime for the slow release protein to do its magic.
The pale, super fine mousse powder has a mild chocolate scent in the tub but when you add it to water and retrieve it from the fridge, it's transformed into beautiful chocolatey mousse goodness! It tastes so nice that you won't even be thinking about the sugar-loaded alternatives.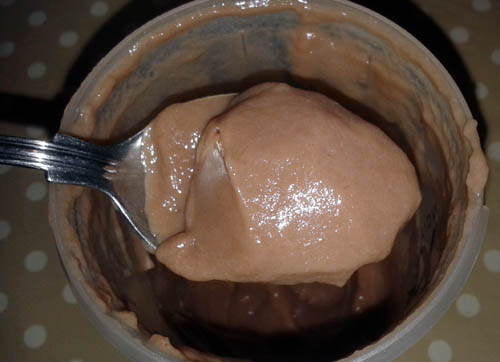 Ingredients and Nutritional Value
Protein Dynamix Dynapro Mousse Chocolate Brownie flavour is made from DynaPro Sustain Complex (Milk Protein Concentrate, Calcium Caseinate (Milk), Emulsifier (Soya Lecithin)), Skimmed Milk Powder, Micronized Glutamine, Inulin, Cocoa Powder, Flavouring, Thickeners (Disodium Phosphate, Tetrasodium Pyrophosphate), Medium Chain Triglycerides Powder (Gluten), Vitamin C (Ascorbic Acid), Sweetener (Sucralose) and Digezyme Enzyme Complex (Amylase, Protease, Cellulase, Lactase, Lipase).
The mousse is not suitable for those with allergies to milk, soya or gluten.
Per each 40g serving, the mousse delivers 551kJ or 131kcal or energy, 1.1g of fat (of which 0.9g are sturates), 6g of carbohydrates (of which 4g are sugars), 1.39g of fibre, 25g of protein, 0.1g of salt and 200mg of Vitamin C. Per serving, this mousse provides 62.5% protein.
Overall Opinion
Packed with crucial amino acids including BCAAs and micronized glutamine, Protein Dynamix Dynapro Mousse is a delicious treat post-training or as a dessert alternative. Its high protein content makes it ideal for muscle growth and repair and the chocolate brownie flavour is so tasty that you don't feel like you're avoiding a treat. There's also the option of strawberry milkshake flavour if chocolate brownie isn't your thing.
Easy and quick to make, the Dynapro Mousse is the perfect dessert to keep in your cupboard, ready to make whenever you're having a craving.