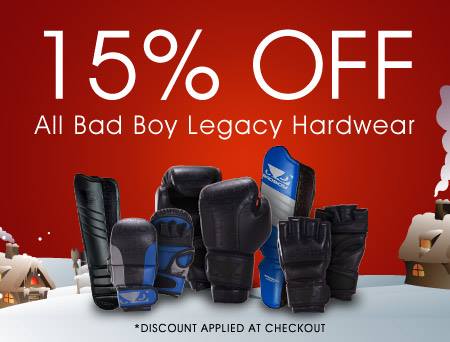 British mixed martial arts equipment store, DeepBlue Fightwear, based at Whitley Bay, are counting down the 12 days of Christmas with some superb daily deals on their online shop.
Today's deal is 15% off all Bad Boy Legacy Hardwear, which includes Bad Boy Legacy boxing gloves, shin guards, MMA Gloves and MMA safety gloves.
The discount is applied at checkout, so if you fancy baggin some new gear, then there's no time like the present!
Visit DeepBlue Fightwear website for more special Xmas offers.