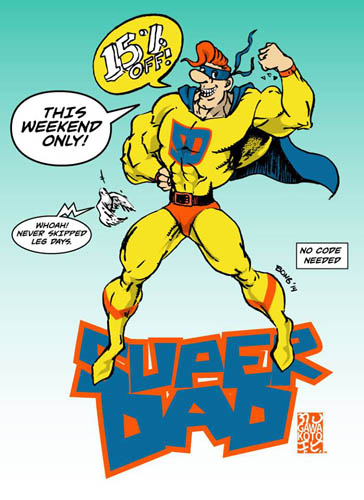 Many fightwear brands seem to be celebrating Father's Day this weekend with a special offer, and that includes Gawakoto!
For this weekend only, from 14th to 15th June 2014, get 15% off at Gawakoto's online shop. No voucher code needed.
Illustrator Bong Abad is the man behind Gawakoto and his comic book inspired illustrations are a beauty to behold. His Kalabaw artwork can be seen on rashguards and sweaters, and his 'Save The Earth' designs can be purchased on Gawakoto grappling spats and MMA shorts. The store also stocks BJJ and Kali Escrima Arnis t-shirts as well as other casual tees adorning his prints, and a limited edition Kabuki Kimo-Noh Gi is also available.
Check out the full Gawakoto range on his website and take advantage of the special offer deal.