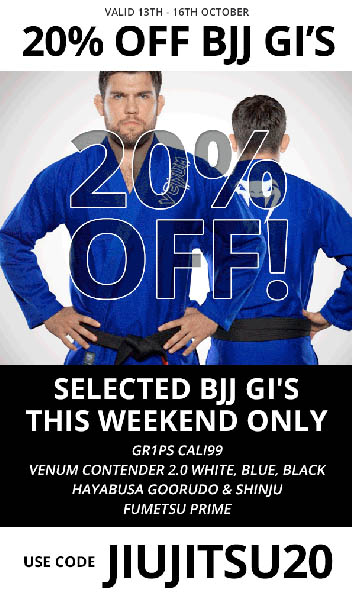 This weekend, Made4Fighters are offering 20% off selected BJJ Gis when using code JIUJITSU20 at checkout.
Jiu Jitsu gis included in the sale are Grips Cali99; Venum Contender 2.0 White, Blue and Black; Hayabusa Goorudo; Hayabusa Shinju; and Fumetsu Prime.
You can view all the gis on their website here
The 20% offer expires 16th October 2017.
Save