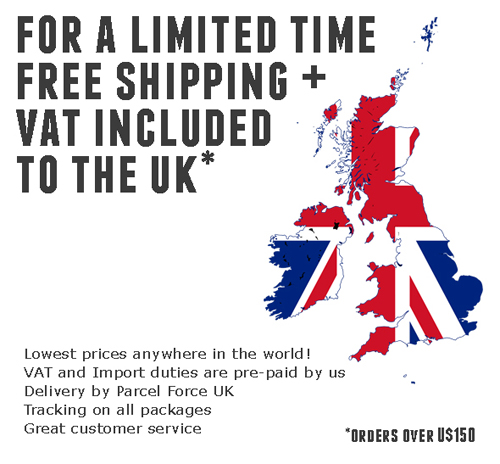 American MMA and BJJ grappling clothing and training gear website, Fighters Market, are offering free shipping to the UK on orders over $150 for a limited period!
Fighters Market have also said they'll pay all VAT and Import duties so it shouldn't cost a thing once your parcel lands in the UK. This is fantastic news, as usually when a consumer from Britain buys something from the USA, they are charged VAT and import duty if their order is over £20.
They are also introducing NEW deeply discounted rates for all orders below the Free Shipping threshold, with the shipping cost of small items now starting at only U$4.95.
Fighters Market have a huge selection of BJJ gis as well as a great choice of MMA shorts, rashguards and much more.
Spread the news by letting your friends and training partners know about Fighters Market's improved service to the UK.
If this promotion is a success, Fighters Market's plans are to make the Free Shipping option a permanent shipping feature to the UK