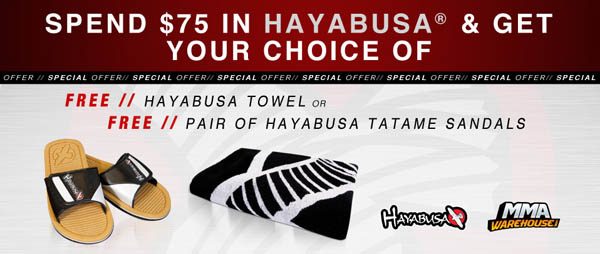 Spend $75 on Hayabusa martial arts gear at MMA Warehouse and you'll get a free gift! You'll get to choose whether you receive a free Hayabusa towel or a free pair of Hayabusa Tatame sandals.
MMA Warehouse are offering a second deal too for those who like their MMA shorts. Simply buy 3 pairs of Hayabusa shorts and you'll get a 4th pair free!
Check out the entire Hayabusa MMA range at MMA Warehouse.