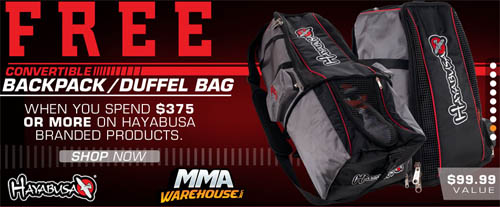 Those fine folks over at MMA Warehouse are just the sort of people who like to reward their mixed martial arts shoppers.
They've currently got 5 supercool deals live to treat those who shop with them.
As with most special offers, they won't last forever and are most likely to change at the end of the April, so if there's something you like, visit the MMA Warehouse website
now and take advantage of one of their special offer freebies!