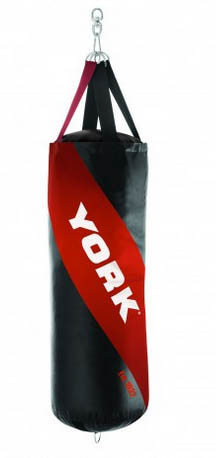 Fitness Superstore have reduced the York 3ft Tethered Punch Bag by half price, which means you can grab if for just £29.99!
Made from hardwearing PU vinyl with double stitched seams, the 3ft York Tethered Punchbag delivers lasting durability. Filled with textile material cut-offs for natural feel. Comes with anti-swing tethered loop at base and 4 hanging straps with chrome plated d-rings.
Find out more about the punch bag on Fitness Superstore.